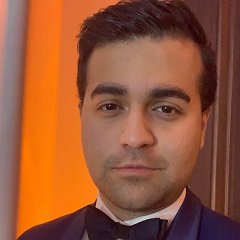 Registered user since Wed 15 May 2019
Name:
Mohammadreza Rasolroveicy
Bio:
Mohammadreza Rasolroveicy is a PhD student with a background in the field of Fault Tolerance techniques in cloud computing, E-learning and its various advantages. As a DITA trainee, he is working to further develop his expertise in IoT security and cloud computing. His project focuses on promoting security in IoT applications by integrating Blockchain technology and examining various threats that may confront these applications. He is also investigating DevOps approaches, such as MAPEK-k, to develop automation tools for maintaining performance and reducing energy consumption when applying security frameworks to the system.
Affiliation:
Polytechnique Montréal
Research interests:
Adaptive systems- DevOps - Software Performance - Software Security
Contributions